Adventure
We love adventure cycling, we love gravel and we love bikepacking and for a long time we've known that Mid Wales is blessed with some of the finest adventure cycling in the whole of the UK. For years we've been exploring on rugged MTBs or modified CX bikes with the widest tyres they could accomodate, seeking out the wilder places to ride, those hidden treasures of lush green valleys or splendid mountain vistas.
With the surge of interest in Gravel and bike adventuring we thought it might be time to share some of what we've discovered and hopefully offer others the chance to share the enjoyment we've found on these routes. With the advent of GPS bike computers and navigation equipped smart phones sharing routes has become easy. Our favourite route sharing app is Komoot and you'll find all the routes listed here and many more on our komoot page. Better still, we'll keep riding and sharing to bring you more gravel, more adventure in the future.
So grab your bike and dive right in, you'll find routes of varying distance and ability levels from short spins to epic marathon length grinders. And if you enjoy them, share them with your riding friends and be sure to tag your rides and pictures with #GravelMidWales #AdventureCyclingMidWales and tag us ( @SummitCyclesUK ) on Instagram so we can see how you got on.
How to use our routes
First you'll need to sign up for a Komoot account if you don't already have one. Komoot is our favourite route sharing app, its free to download and use, the premium version is very good value and allows you to access some great additional features.
After that you'll ideally need either a GPS cycle computer that you can download routes to and has route navigation features. The other option is a GPS enabled smartphone with the Komoot app installed although be warned that a lot of these areas covered in these routes might not have good signal coverage and to use offline mapping you need Komoot offline maps or Premium. You'll find all you need to know about using Komoot on the Komoot website. Of course, there's nothing to stop you viewing our routes on Komoot to mark them on a map and follow old school if that's how you like to find your way.
Routes
Below are a selection of our favourite Mid Wales Gravel routes, you'll find more on our
Komoot Page
and we're adding them regularly.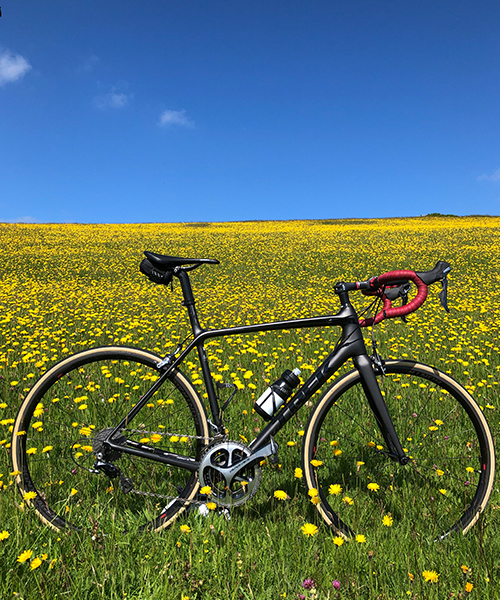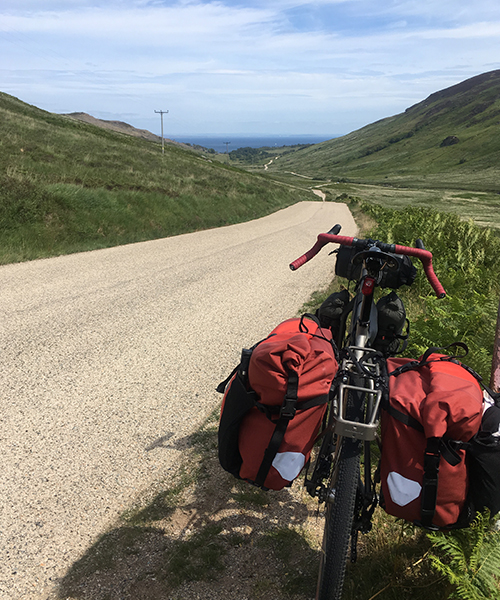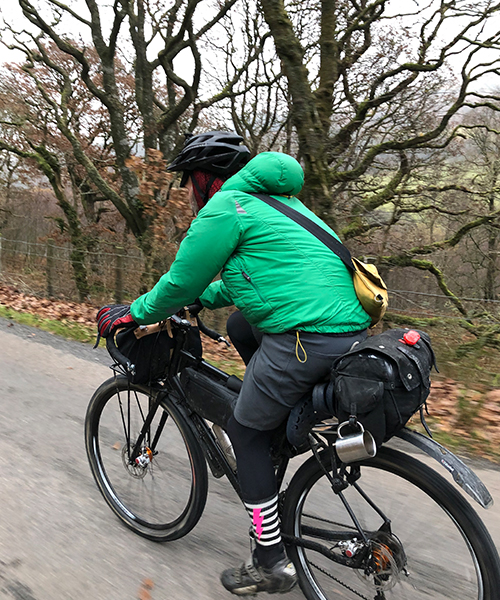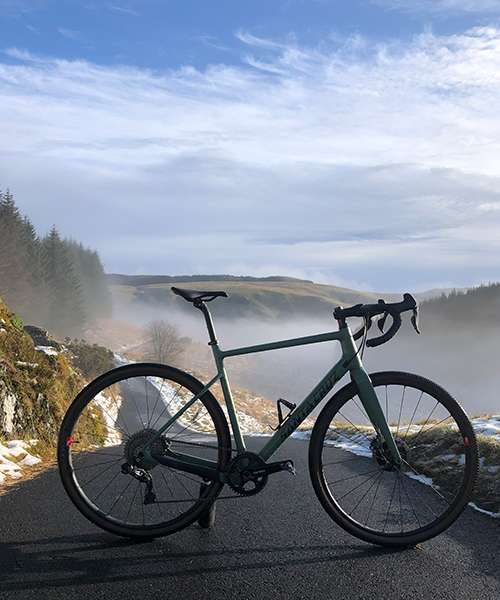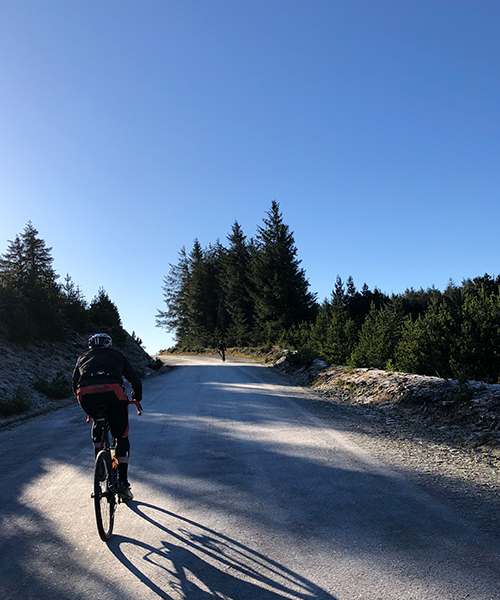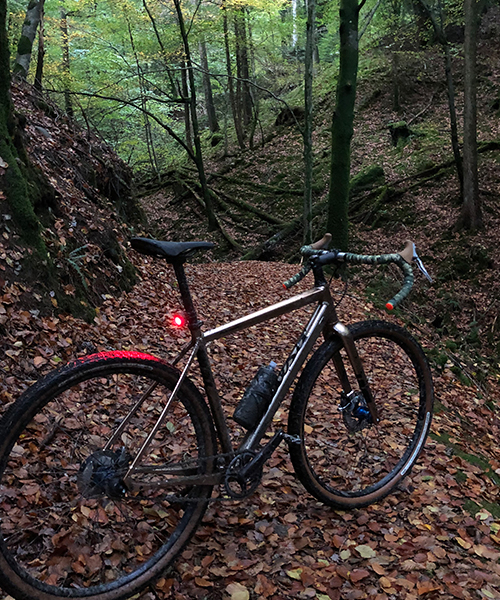 Featured routes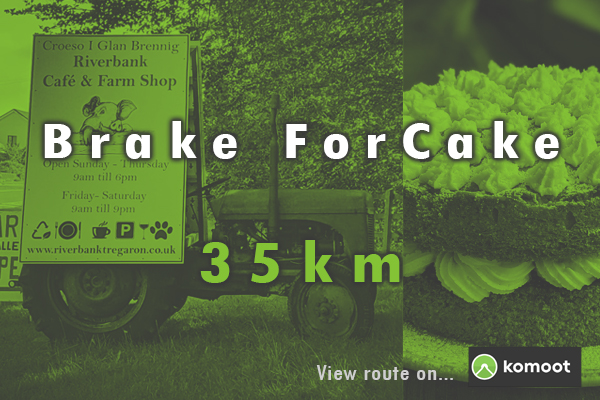 Brake For Cake 46km
Expert gravel ride. Very good fitness required. Mostly paved surfaces. Suitable for all skill levels.
We're not going to say the only reason this ride exists is that it gives you an opportunity to visit the River Side cafe in Tregaron...but its kind of true.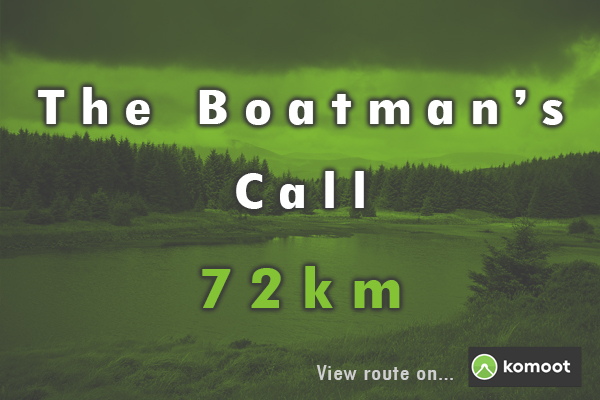 The Boatman's Call
Expert gravel ride. Very good fitness required. Some portions of the Tour may require you to push your bike.
Great ride for a summers day, put a bag on and take your lunch so you can have a well deserved rest after climbing for 9km to escape beautiful Cwm Einion.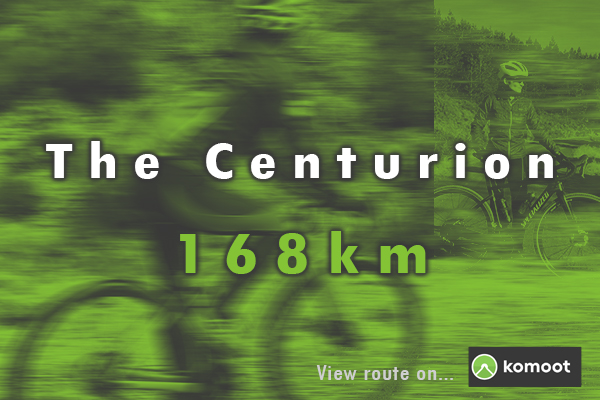 The Centurion
Expert gravel ride. Very good fitness required. Some portions of the Tour may require you to push your bike.
A big day out by any measure, this 104 mile route takes in some of the best Mid Wales has to offer. It's a long day, really only possible in good conditions, ideally after a period of drier weather.
Epics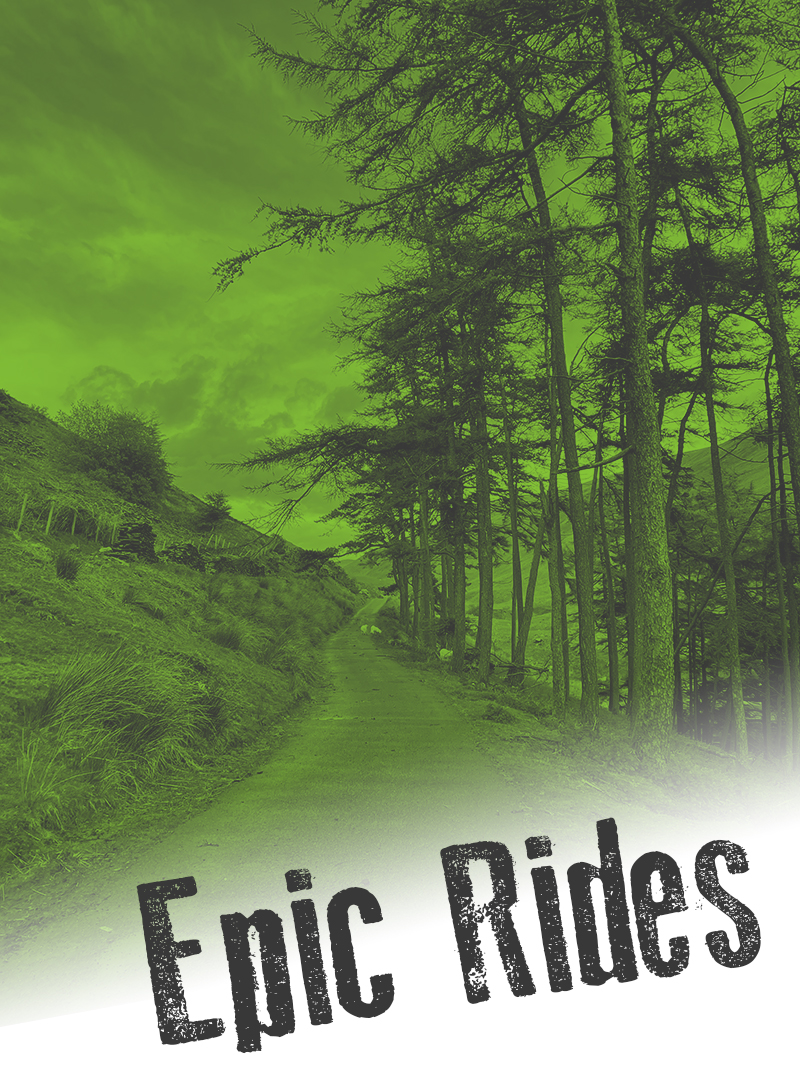 Here you'll find tours of ample miles to satisfy those looking for a grander adventure. These include multi day epics that have been broken into sections. You'll find all route sections available on our Komoot page with route advice/description in the first numbered section.

We'll be regularly adding routes to our Komoot Page so be sure to follow us and check back regularly for more Mid Wales bike adventures.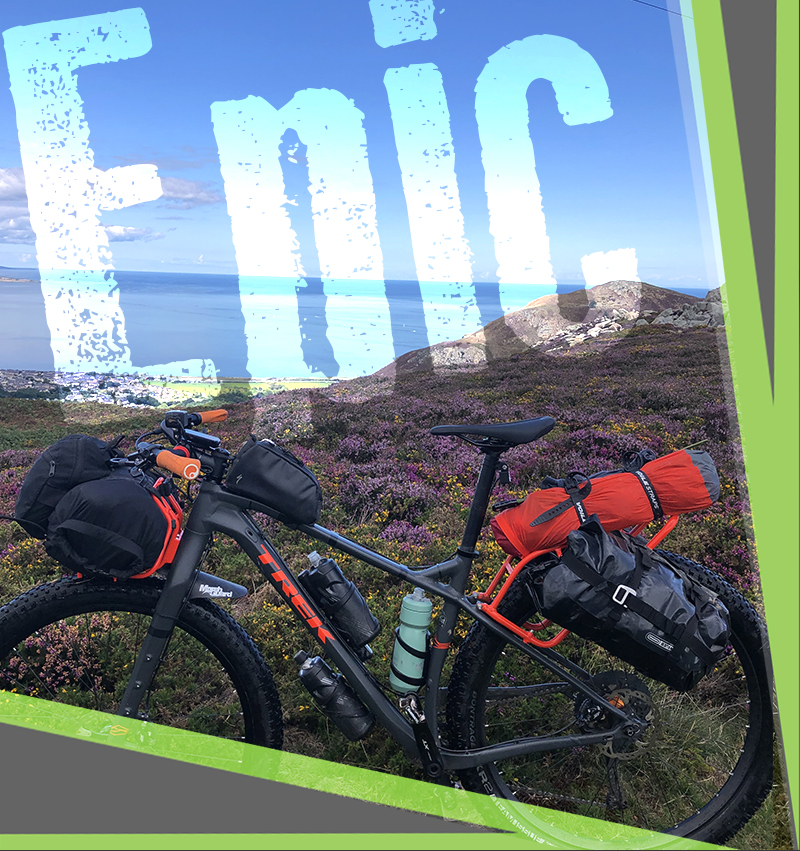 Trans Wales MTB 300km
From the Great Orme in Conwy to Worms Head on the Gower, this challenging off road route highlights the stunning transitions in scenery from North to South Wales. Covering some of the highest off road passes via ancient Roman & drovers roads we guarantee that traveling this route on a bicycle will give you a new appreciation for Wales and better understanding of its mountain ranges and valleys.[IN 2 SECTIONS]
With railway connections at Conwy, Aberystwyth & Swansea this is a route that can be tackled in sections or as a 5/7 day continuous tour. The distances may not be huge, but the rough surfaces and high passes (particularly in the North) mean that average speeds will be lower than you might think. Plenty of opportunity for resupply in the North & South, less so in middle, particularly from Machynlleth to Llanwrtyd Wells. Multiple opportunities for wild camping - as always arrive late, pack up early & leave no trace.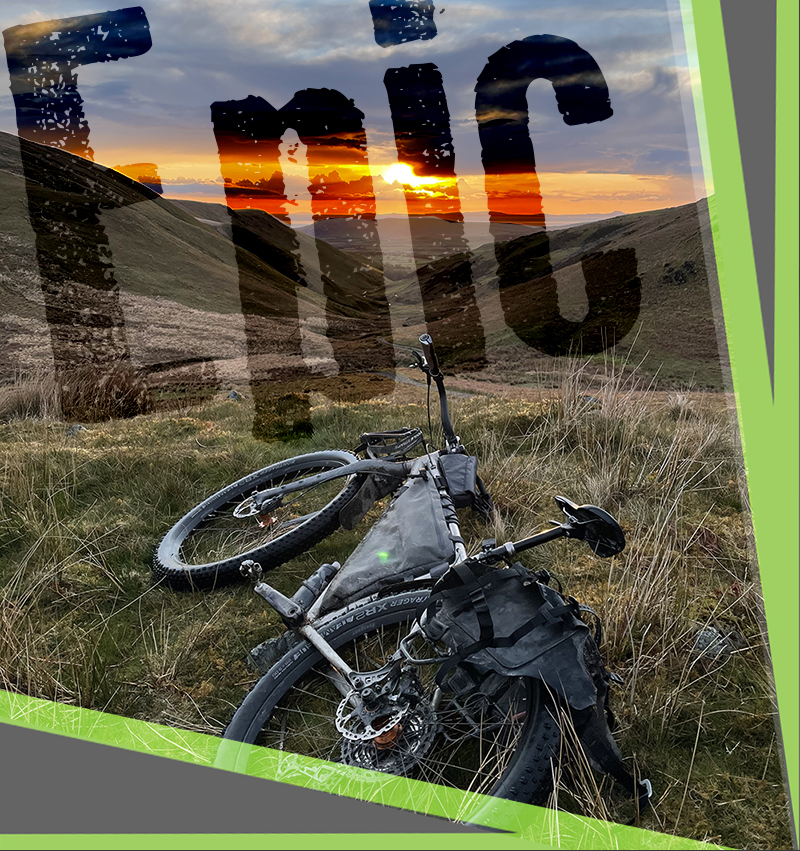 South Wales Tour 400km
A challenging gravel or MTB tour looping South around the Brecon Beacons and returning to the coast via sections of the Cambrian Way.[IN 3 SECTIONS]
The route is just under 400km and can be ridden as a fast and light 2 or 3 day blitzkrieg, or a more relaxing 4 or 5 day trip. It covers forest roads, back lanes, open moorland, and in South Wales a very rough section of the Sarn Helen which will fox even the most skilled gravel bike riders.
Shop
Summit Cycles have been supplying bikes to the cyclists of Mid Wales for over 20 years. You'll find our shop at 65 North Parade, Aberystwyth. We are well stocked with all cycling essentials, clothing, accessories and spares and there's a range of quality bikes including the latest Gravel, Road and Mountain bikes always on display.
If your bike needs a little work, we have the best equipped cycle workshop in Mid Wales and our CYTECH qualified technicians will treat your bike as well as if it was their own. We pride ourselves in our customer service record so please take a look at our Google and Facebook reviews to find out what our customers say about us.