Getting it right
Getting the right size and fit of bike is crucial to your enjoyment and to your bike working efficiently with your body. At summit cycles we take this job very seriously, that's why we think there is no substitute for the input of a skilled member of staff with years of experience and expertise in matching riders with the right style, size and fit of bike. Here, we think there is no substitute for a store visit. When you visit us we can discuss your needs, how and where you plan to ride and have you sit on and pedal bikes so we can know for sure your bike will be the perfect fit. We have a range of bike fitting and measuring tools on hand to help us to the job and staff who are qualified bike fitting experts who will be able to guide you through the process to ensure you won't be disappointed.
We highly recommend that anyone who is serious about getting the right bike should talk to us and arrange an in-store visit for sizing.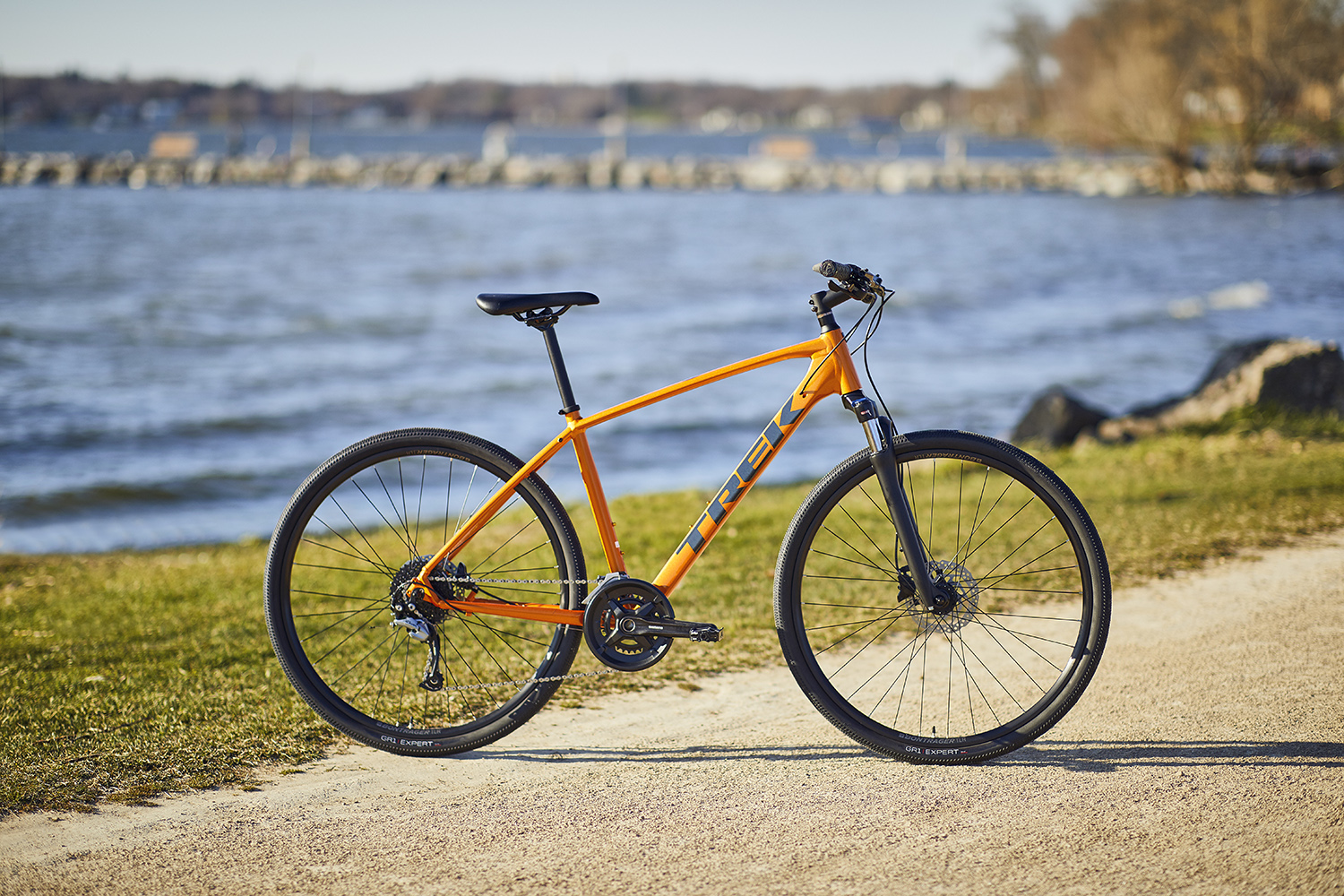 With this in mind there are some situations where learning more about the bike sizing and how individual models are sized by manufacturers can be useful.
Our two main brands Trek and Specialized both offer comprehensive online tools to help with bike selection. These can be useful for general sizing or to confirm expectation where you may have previous experience of a bike of the same model from the brand. We have provided links to both of these here.
A few simple measurements
If you are looking for confirmation of sizing or are coming to visit us for sizing then it can be helpful for us to know some specific information and measurements in advance. One important measurement is your inseam as this can be very helpful in providing a general guide to sizing and later in the process, allow us to calculate specifics like saddle height settings more accurately. It is a simple measurement to obtain and we have compiled a video showing you how to take the measurement yourself correctly.