Cycle to work schemes
Please note that due to the high admin charges made by some Cycle to Work scheme providers not all of our model range is available for purchase using C2W vouchers. If you are considering a Cycle to work scheme purchase through us, please contact us to check model eligibility for your provider.
Our recommended provider is The Green Commute Initiative and we are happy to process all bike models through this provider.
We are now part of the Green Commute Initiative:

What we like about the Green Commute Initiative is that unlike some schemes there is no £1000 cap. This opens up the scheme to ebike purchases making it a real practical green alternative for many seeking to ditch the car for their daily commute. It's a real game-changer and we think it will get more people on bikes than ever before, which is great news for the planet we love.
The other great thing about the Green Commute Initiative is that there are no complicated exit conditions or exit fees to pay. Everything is simple. Like most schemes it is salary sacrifice so both you and your employer save.
Main Provider website links (where you'll find much more information about individual schemes)
We also accept the following schemes, contact us if you are unsure if we work with your provider:

Cycle Solutions cycle to work scheme
cyclescheme.co.uk | Halfords Cycle2Work | CyclePlus | CycleSolutions | The National Library of Wales | Hywel dda benefits 4U (Bikes for Staff/NHS) | Gwynedd CC | Carmarthenshire CC | Caboodlee
---
What's it all about?
Cycle-to-Work-Scheme
Save a minimum of 25% on a new bike and spread the cost.
Summit Cycles offer the Cycle to Work Scheme through cyclescheme.co.uk and several other providers. Many large local employers already offer some form of the cycle to work scheme including the University, The National Library, The Welsh Assembly Government, Dyfed Powys Police, The County Council, The NHS, Carmarthenshire County Council, Gwynedd County Council, The Royal Mail, Network Rail and Natural Resources Wales. If your employer isn't on the list then don't panic, they may still offer the scheme or be interested in joining. Try speaking to your human resources department, they should be able to tell you if your employer is part of a scheme. There is plenty of information on cyclescheme.co.uk for both employees and employers to learn about the scheme.
What is the Cycle to Work Scheme?
The Cycle to Work Scheme is a Government backed tax incentive to assist employees with cycle ownership. Employees can save at least 25% from the cost of the purchase of a new bike and accessories for riding to work, with no upfront costs and the payments deducted directly from your salary.
It's very simple, you choose a bike, hire it for an agreed length of time, then snap it up for a fraction of its original value at the end of the hire period. It's like a year-round sale price, with interest free credit.
Here is a short video that introduces you to the scheme…
Cycle to work schemes provide a simple way to get a brand new bike, make huge savings (at least 25%!) and spread the cost.
---
Joining a scheme can be done in 4 easy steps.
Choose your bike package
Get the gear that suits your commute. Go for a bike, a bike and accessories, or just accessories – it's your choice. You can use the Cyclescheme in store calculator (below) to get an idea of repayments. Then visit us in store where our staff will be happy to help you select a bike that is right for you. In store our staff can make out a quote form, or email a quote, that you can hand to your HR department or whoever administers the scheme at your employer for processing.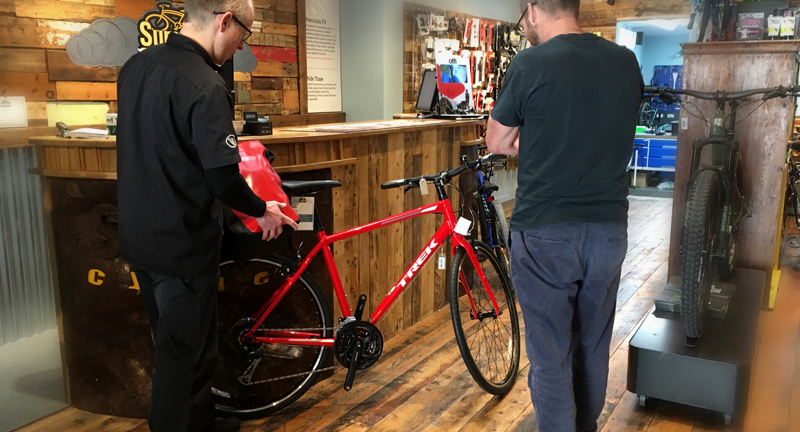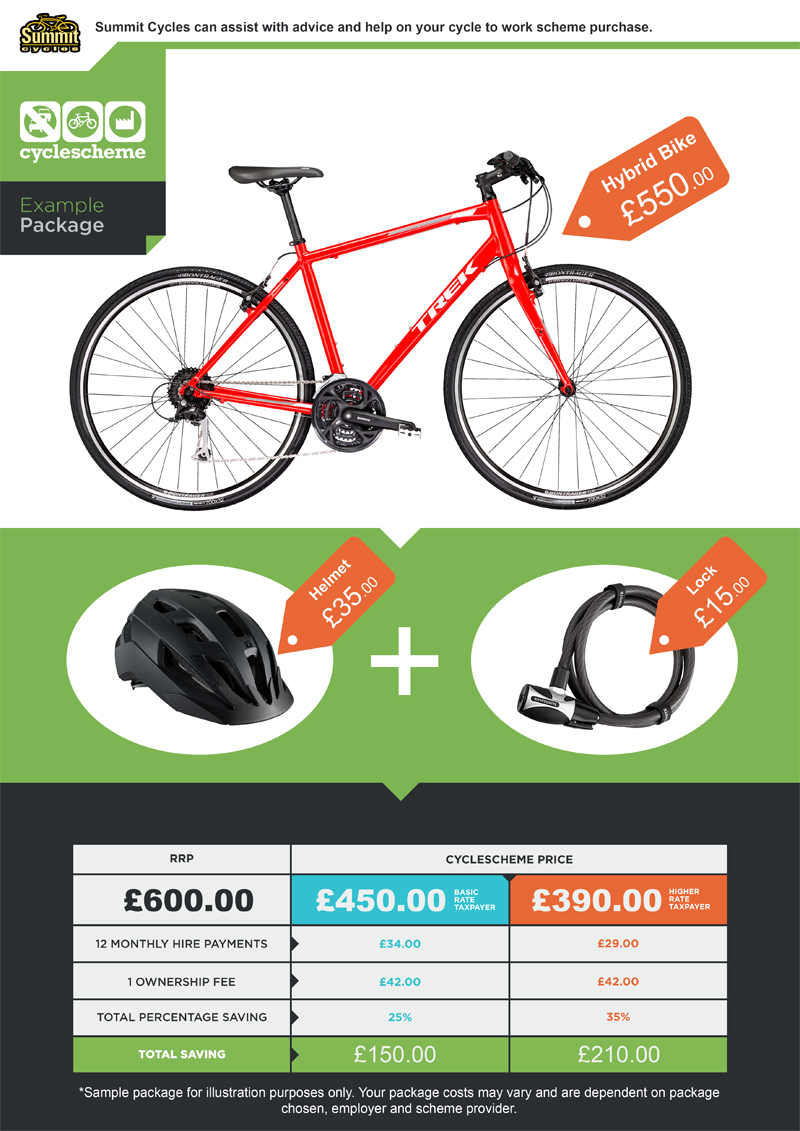 Submit your application
For cyclescheme.co.uk applicants – Once you've found your perfect bike package, head over to cyclescheme.co.uk and submit your request. You'll need your unique employer code and the details of what you would like to purchase to hand. For other schemes the process may be a little different, so you may need to speak to us or your employer if your company is using a different scheme administrator.
Either way, once a bike has been selected and the application made, details will be sent to your employer for approval, and once approved, you'll receive a certificate and Hire Agreement, usually direct to your email inbox. We at the bike shop usually receive notification of the approval around the same time that you do, so it won't take long for us to order your bike (if not in stock) and prepare it for collection. You should get in contact with us to confirm when you have your certificate, and we should be able to let you know when exactly your bike will be ready to collect.
Get your bike package
It's time to trade your certificate for your bike package. For cyclescheme.co.uk users, bring your certificate to the store, or email it to us, provide I.D, and pick up your gear. We'll check everything is set up right for you and let you know a little about care and servicing, then you're ready to ride.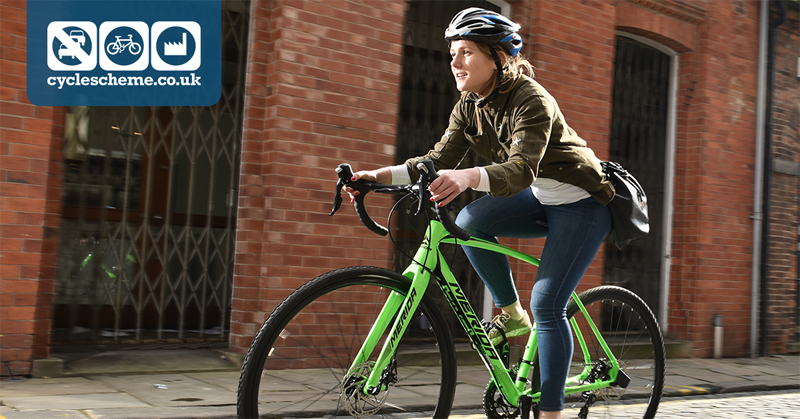 Transfer Ownership
After 12 months, the scheme transfers ownership to you for a small one-off fee. If your package was under £500 you'll pay just 3% of the original value, or for packages over £500 you'll pay just 7%. For exact details check with your scheme provider.