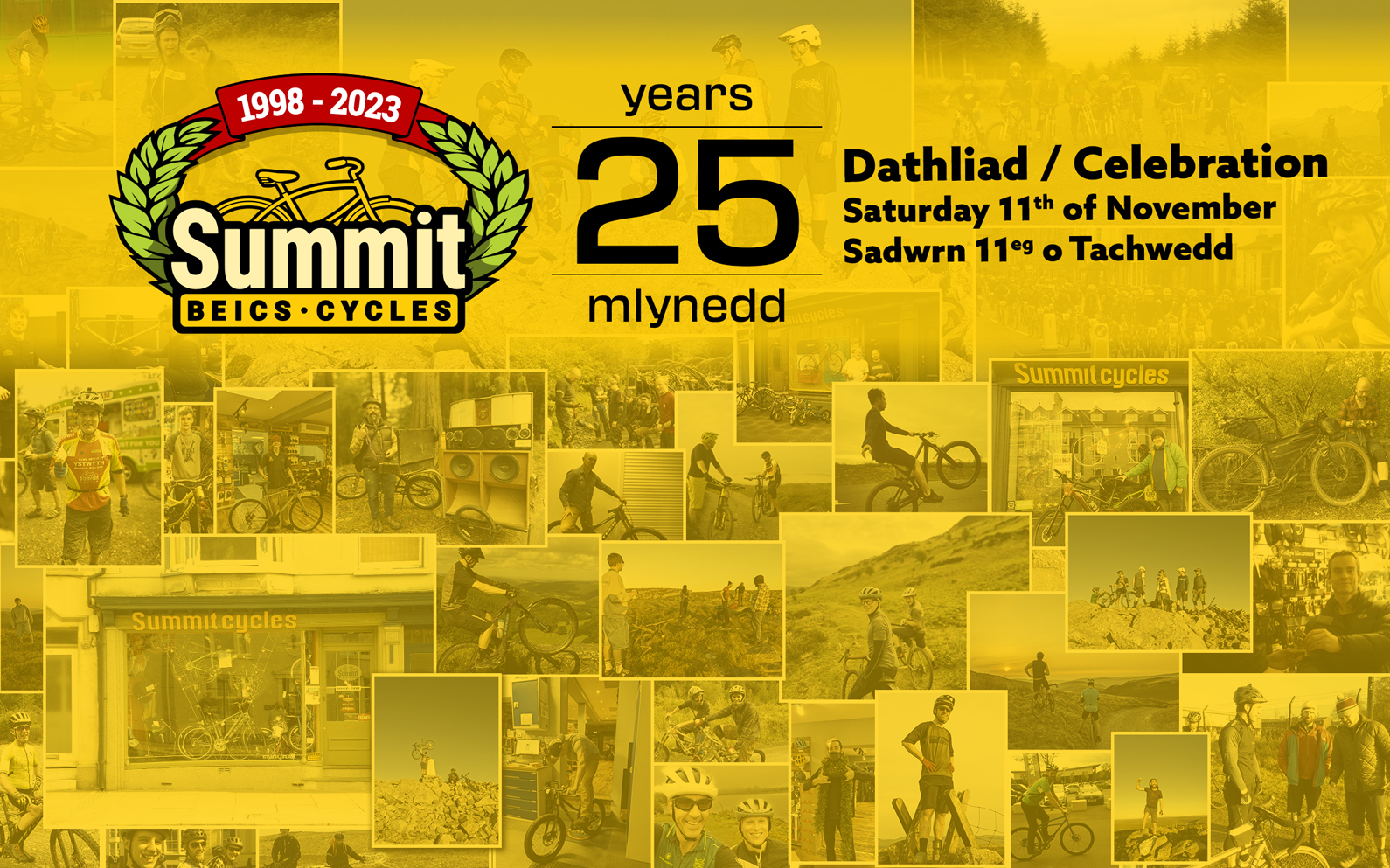 Summit Cycles turned 25 this year and on 11th November we held a celebration to mark the occasion.
Mae Summit Cycles yn 25 oed eleni. Ar 11eg Tachwedd cawsom ddiwrnod dathlu.
We will announce the winner of our £250 prize draw on Wednesday 15th November.
Byddwn ni'n cyhoeddi enillydd ein raffl taleb gwerth £250 ddydd Mercher 15fed Tachwedd.